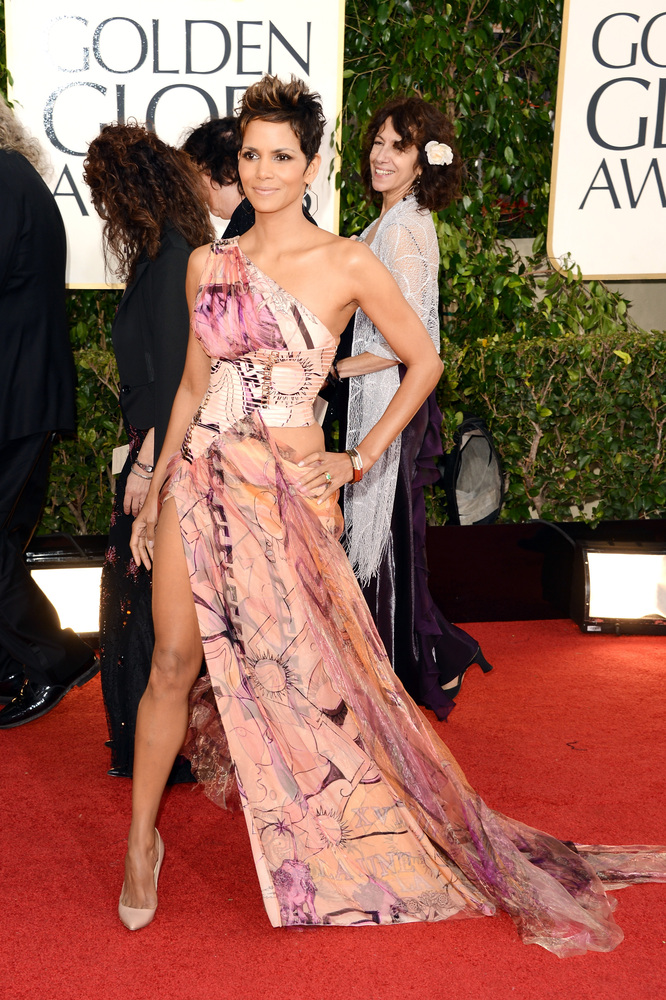 Halle Berry in Atelier Versace (Wire Image)
Is it me or does Halle Berry make being in your forties look so hot. She made a statement on the red carpet at the 2013 Golden Globes. It wasn't exactly a favorite for me but I do think she managed to pull off the look because she looks so great.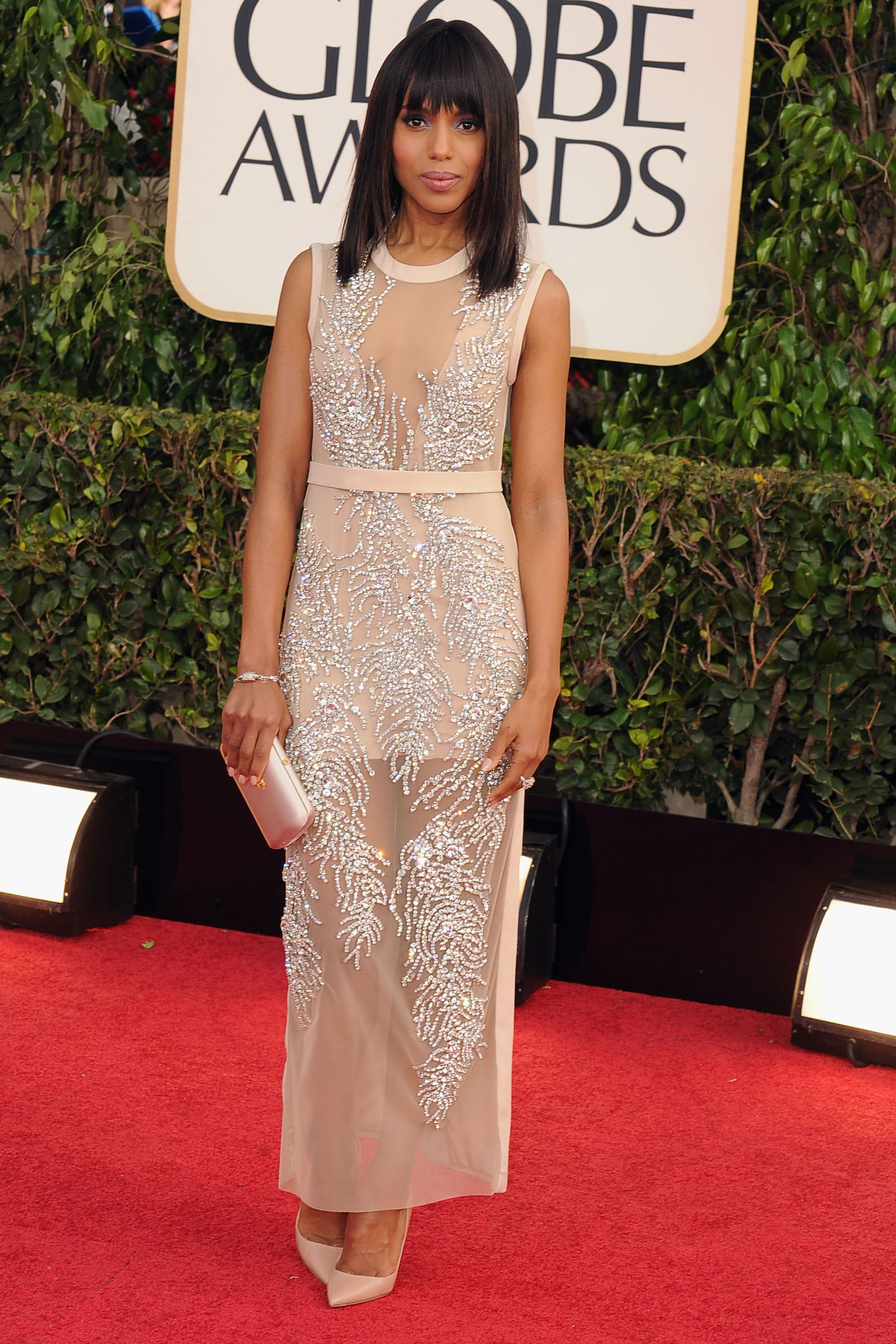 Kerry Washington in Miu Miu.
Kerry Washington wore a dress that looked simple yet it had a tulle overlay over a short dress. The simple details work well with her tiny frame. It was a classy and elegant look for her.
Jennifer Lopez in Zuhair Murad sheer and lace gown. (Photo: Getty Images)
Jennifer Lopez made her usual show-stopping walk down the red carpet in a sheer, lace Zuhair Murad gown. With her hair sleek and simple it was swept to the side to show off her earrings and let her radiant face shine.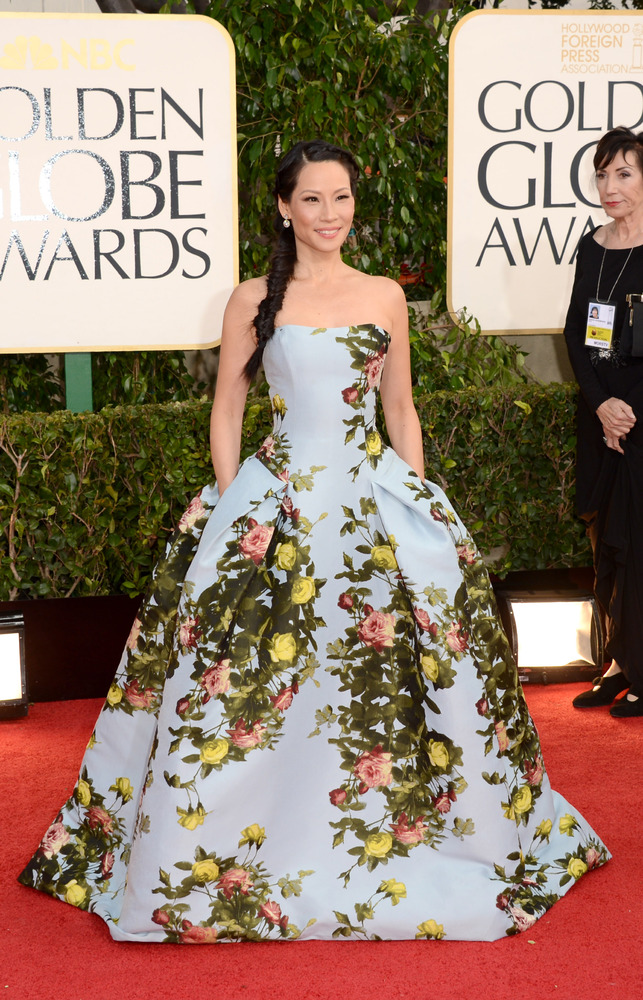 Lucy Liu in Carolina Herrera (Wire Image)
I wasn't fond of Lucy Liu's floral printed dress by Carolina Herrera. Pretty shade of blue but I have seen her in better dresses.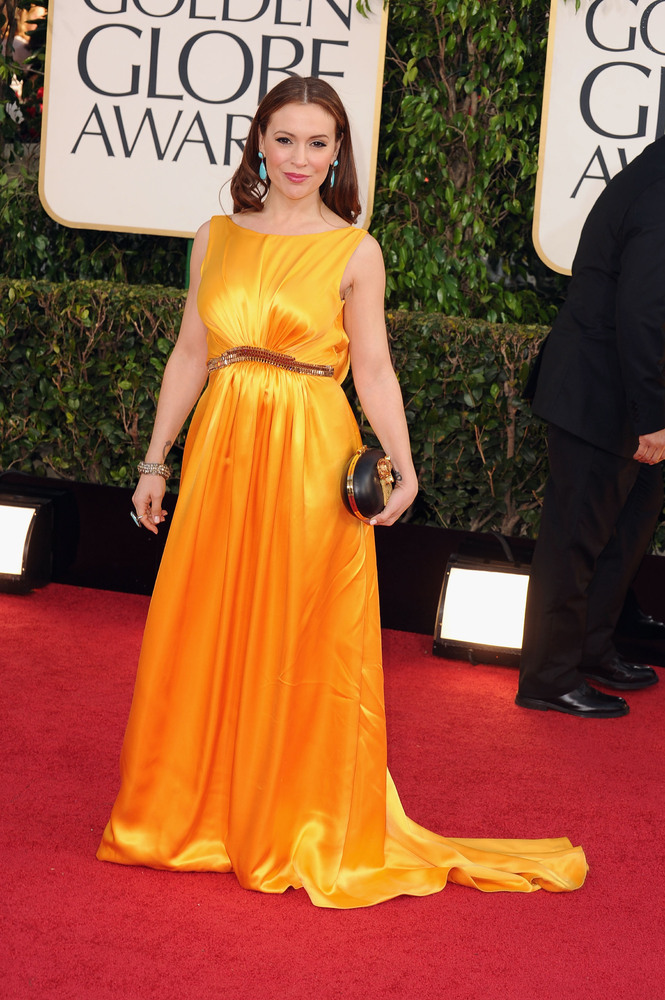 Alyssa Milano (Wire Image)
Although I actually like Alyssa Milano's dress, I don't think it works for her petite frame. I thought it looked like it was too much on her. I do like how the choice of contrasting aqua earrings though.
Anne Hathaway in Chanel. (Wire Image)
I liked Anne Hathaway's choice in this white Chanel. It was very simple but it was very sophisticated at the same time.